On 21 November 2016 the Scottish Government announced that after an absence of 400 years, the Eurasian beaver will be legally recognised as a native species and will be allowed to go about its watery business in Scotland's lochs and rivers. This milestone announcement signals the first official reintroduction of a native mammal in UK history.
The Scottish Beaver Trial in Knapdale, Argyll lasted for 5 years and was managed by a partnership of the Royal Zoological Society of Scotland (RZSS) and the Scottish Wildlife Trust. A report from the trial submitted to Scottish Government can be downloaded free here.
---
Maptia channel
As part of our exploration into new communication platforms, we recently opened a dedicated channel on the Maptia storytelling site, providing access to a global audience. In the coming years we'll be publishing a wide range of topical stories submitted by Scotland's top writers and photographers.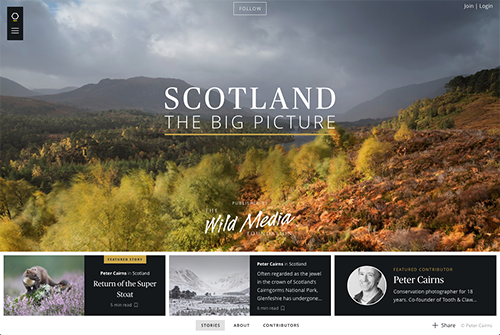 ---
Introduction film
If you want to know more about the ethos behind SCOTLAND: The Big Picture, check out this short introduction film featuring some of our contributors.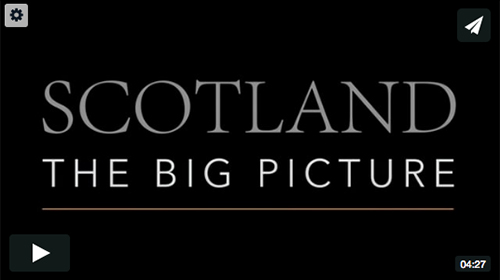 ---
Wolf talk
Back in October, SCOTLAND: The Big Picture hosted a lecture by Doug Smith, wildlife biologist with the US National Parks Service and for the last 20 years, Leader of the Yellowstone Wolf Project. 200 people crammed into Boat of Garten Village Hall in the Cairngorms National Park, to listen to Doug providing a fascinating insight into the lives of Yellowstone's wolves and the people who live alongside them.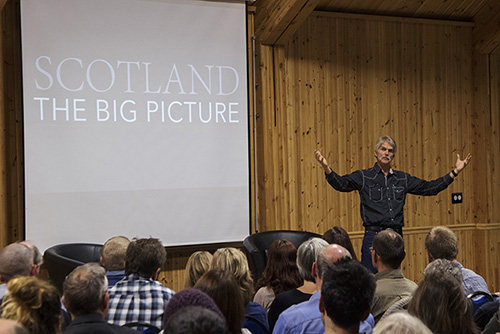 ---
The Red Squirrel: A future in the forest.
Thanks to the generosity of over 500 backers, we're presently producing the first in a series of landmark books designed to both inform and inspire. The successful crowdfunding campaign has allowed us to collaborate with top wildlife photographer Neil McIntyre and celebrated author Polly Pullar, to showcase one of Scotland's most treasured species and at the same time, shine a light on the future of its forest home. The book will be published in April and will be available directly from the SCOTLAND: The Big Picture website.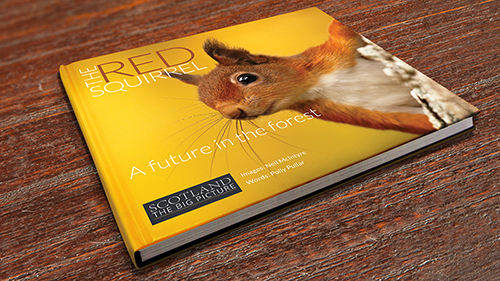 ---
New supporters
As part of an ongoing initiative to unite both individuals and organisations committed to amplifying the case for a wilder Scotland, we're delighted to welcome The European Nature Trust, Alladale Wilderness Reserve, Nature Needs Half and the Community of Arran Seabed Trust as recent supporters. Please do get in touch if you'd like to add your organisation to our growing list of supporters.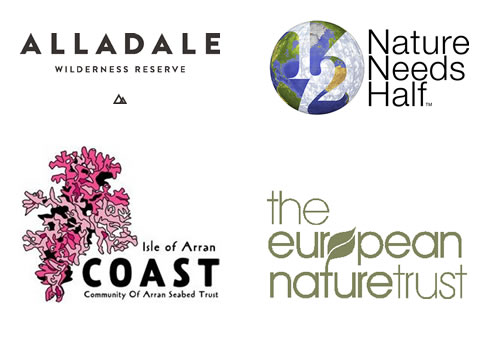 ---
Rewilding and flooding.
Colleagues at Rewilding Britain have recently published a report on how rewilding can help reduce flood risk. At a time of year when rivers are traditionally at their most volatile, this is worthwhile reading for anyone involved with river management. Download the report here.
---
Connect with us.
SCOTLAND: The Big Picture is a multimedia initiative which articulates and amplifies the case for a wilder Scotland. You can receive this quarterly newsletter direct to your inbox by signing up here.
---