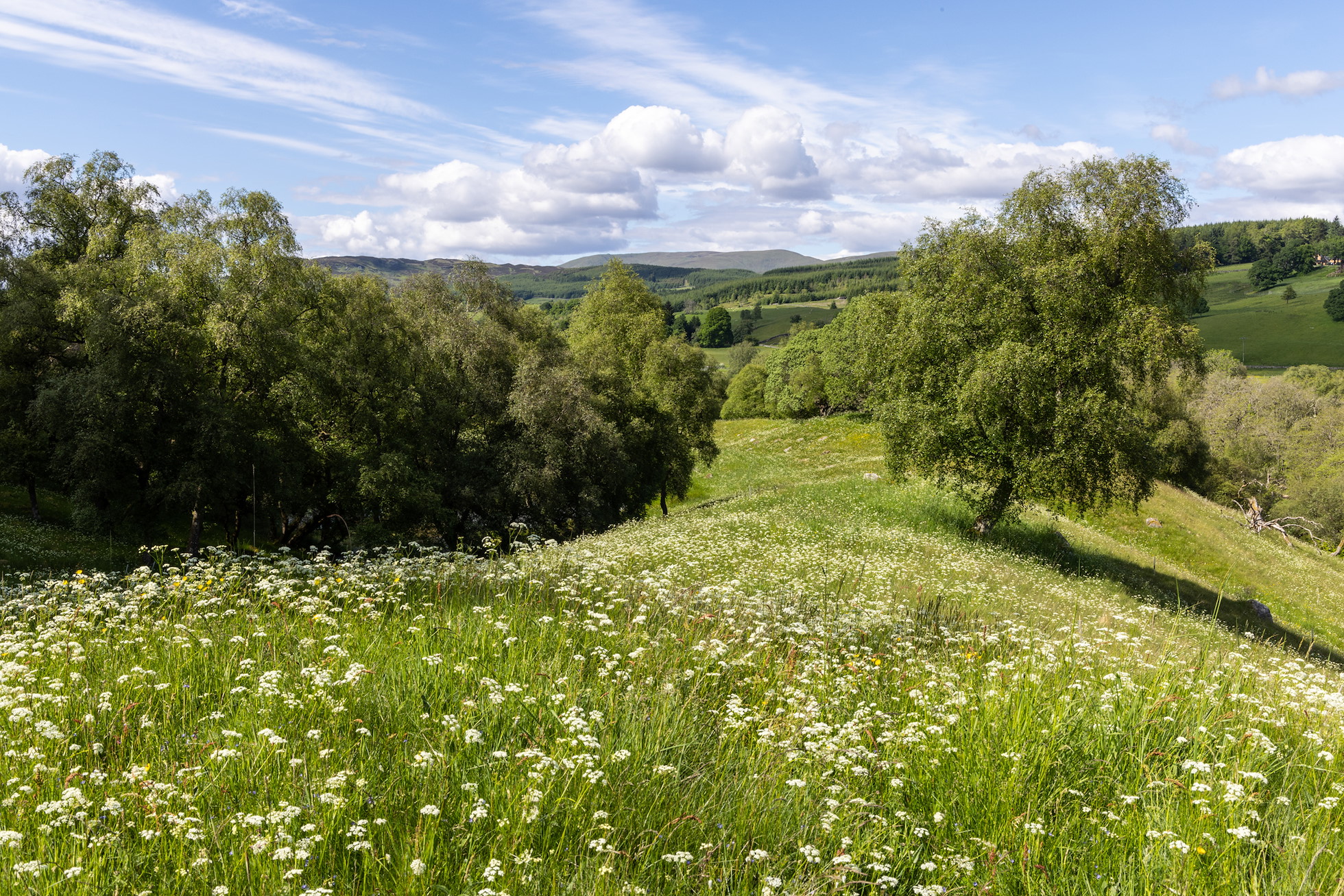 Location:
Kirkmichael Area Committed:
65 acres
Wester Tullochcurran sits on the west bank of the tumbling River Ardle in northern Perthshire. Riparian alder, birch and willow give way to unimproved meadow above the valley wall, as well as sheep pasture, a small conifer plantation and further birch woodland. There is a lochan, ponds and the remains of a number of 'ferm toun' homesteads and field boundaries – illustrating the history of agriculture on the site.
Key rewilding commitments:
MORE NATIVE WOODLAND: Fell the sitka plantation on an ancient woodland site and replant with mixed native species, interplanting broadleaf trees to better balance tree species and age mix.
LET NATURE LEAD: Cease intensive sheep grazing and control generational over-grazing by deer.
REINSTATE NATURAL GRAZING: Explore the use of pigs to create disturbance, and cattle for "mob grazing".
CREATE REWILDING BUSINESS: Create a food forest and other perennial food systems.
"We aim to work with natural processes to bolster biodiversity and ecological complexity while simultaneously building soil and producing food and woodland products sustainably. Through engagement and education, we hope we may inspire others to make similar journeys of their own."

Miles Goodman, Owner