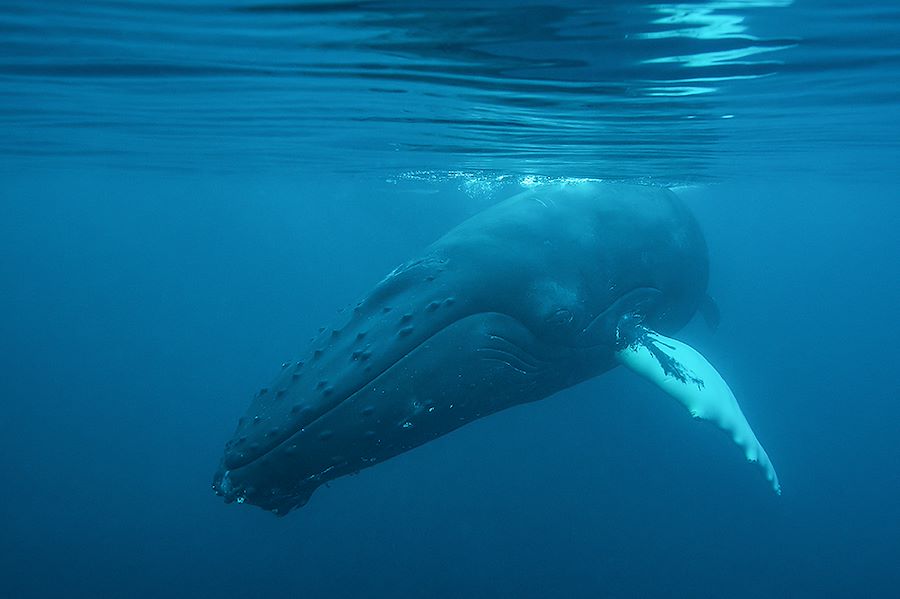 SCOTLAND:The Big Picture photographer Richard Shucksmith, has secured what are believed to be the first underwater images of humpback whales in British waters. Working in conjunction with colleague Brydon Thomason, Richard took advantage of a rare weather window in Shetland's often violatile winters, and snorkelled alongside the whales which increasingly, are spending time around the UK coastline.
"People travel to places like Tonga to see humpbacks. I never in my wildest dreams thought I'd be diving next to them off the coast of Shetland." Richard enthused.
It is possible that along with increased orca activity around Shetland, the appearance of the humpbacks is a sign that the populations of large whales are increasing and it is hoped that their presence, showcased by Richard's images, will fuel the wildlife tourism economy on Shetland.