We are constantly exploring new communication avenues to connect with people and their value systems. In addition to the storytelling tools that support our own work, we often work with partner organisations through commissioned content or by adding value through extra capacity and expertise.
We design and produce:
Brochures and booklets
Multimedia presentations
Films and photo-stories
Animations and graphics
Interpretation resources and exhibitions
Clients include The Woodland Trust, RSPB, Forestry & Land Scotland, Scottish Government, Scottish Natural Heritage, John Muir Trust, Trees for Life, The European Nature Trust, Wildland, Rewilding Europe and Cairngorms Connect.
We also produce books...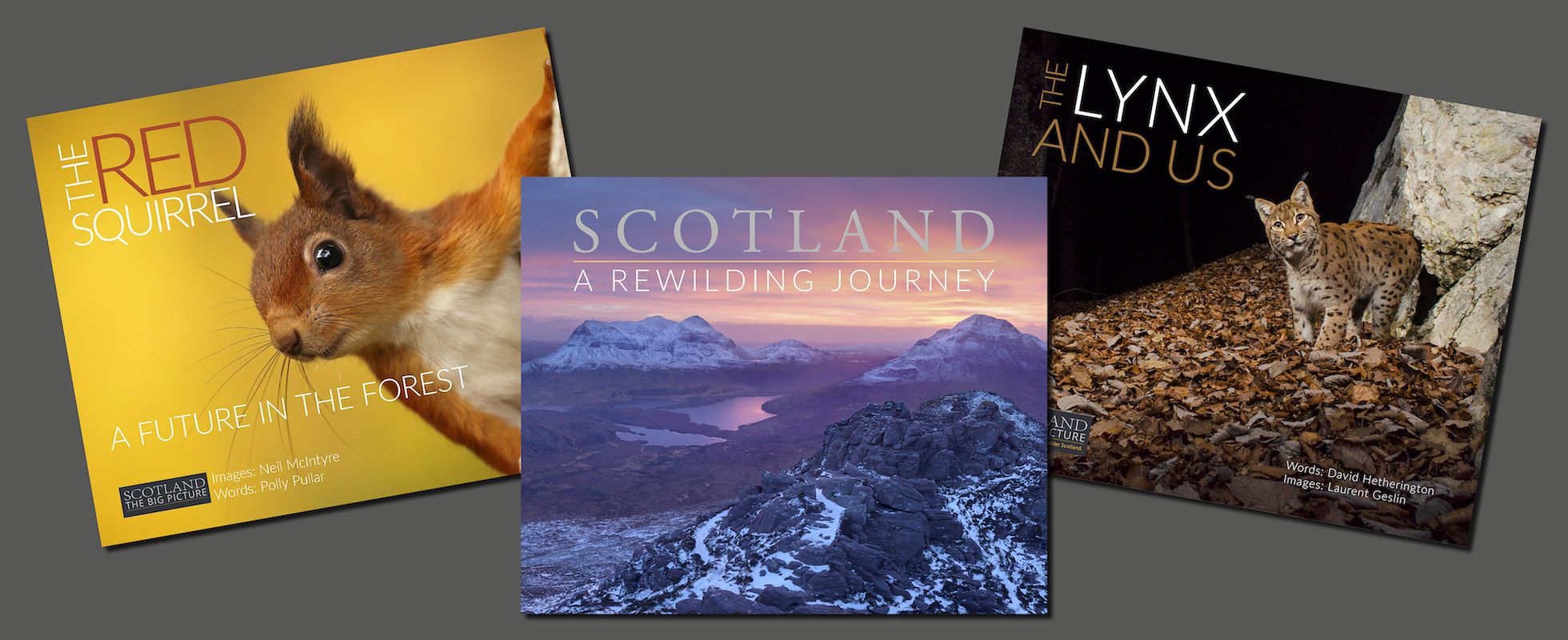 Landmark conservation books around the world have played a key role in influencing public support and political policy. National Parks have been established, climate change policies accelerated, and awareness of forgotten species reignited. A compelling narrative accompanied by stunning imagery in a book with high production values, can unlock doors to exciting new conversations and collaborations.
If you'd like us to help tell your story, please get in touch.