What we do
SCOTLAND: The Big Picture is a small team of media professionals – photographers, filmmakers, writers and designers - committed to creating media that inspires change. Under the umbrella of The Wild Media Foundation, a Social Enterprise that has hosted major projects such as Tooth & Claw, Highland Tiger, Wild Wonders of Europe and 2020VISION, we produce high-impact communications that fuse ecological science with visual storytelling. Our job is to inform, inspire and influence fresh thinking that amplifies the case for a wilder Scotland.
Why Scotland?
Britain is one of the most ecologically depleted nations on earth. It wasn't so long ago that vibrant, wild forest stretched its fingers across much of the Scottish Highlands. Beavers and cranes found sanctuary in extensive wetlands; salmon and trout filled Scotland's rivers and lynx, wolf and wild boar stalked woodland glades.
Scotland is undoubtedly a spectacular country but is an ecological shadow of its former self. Its turbulent past has shaped its wild places like few other countries and a legacy of degraded land persists, a land that is devoid of the rich vegetation and wildlife that given the chance, could once again flourish.
Rewilding
Rewilding has become a popular term for restoring the ecological integrity of both land and seascapes. Rewilding isn't about turning back the clock, it's a bold vision for the future that would see native woodland regenerating at a landscape scale; damaged peatlands restored; rivers lined by alder and willow, running freely and a network of healthy habitats connected by natural corridors allowing animals to roam freely.
A wilder Scotland will sustain a much broader range of wildlife than exists today, whilst more diverse and resilient landscapes governed by natural processes, will ultimately benefit people too, providing new social and economic opportunities.
Focus
Rewilding is a BIG conversation that will evolve over time. Our work covers many elements of that conversation, but our primary focus is on the following areas:
Native woodland
Less than 2% of Scotland's land area is presently under native woodland and these fragments of forest are isolated and in many cases, dying. Trees, shrubs and diverse plant life enrich a landscape. They are a food source for birds and mammals, improve soil quality, absorb water and help regulate our climate.


The Big Picture vision: The ecological and social benefits of an expanded wild forest network, connected by wildlife corridors, are better understood and many more land managers are active in forest restoration.
Natural processes
Almost all of Scotland's land and sea is presently controlled by people to support their short-term needs. This incessant exploitation has diminished our natural capital and in doing so, reduced its ability to sustain life in the longer term. When natural processes are allowed to shape a landscape; when nature is allowed to do its own thing, that landscape will evolve to support a greater diversity of wildlife as well as broader benefits for local people.
The Big Picture vision: Improved understanding of the role of natural processes and habitat connectivity in functioning living systems, including the beneficial effects of restoring key species such as beavers and apex predators.
Nature-based enterprise
Many communities across Scotland - especially those in remote areas - face an uncertain future. Revitalising local communities in ways that integrate the economic and social needs of people and the long-term restoration of species and habitats is a key component of rewilding.
The Big Picture vision: Vibrant communities thriving on the back of a nature-based economy, which takes account of long-term ecological principles in everyday decision-making.
Why bother rewilding?
BECAUSE right now Nature is losing a war in which short-term economics trumps everything. Our climate is changing, species are being lost, habitats are being increasingly fragmented and basic natural resources such as clean air and water are under threat.
BECAUSE it's the right thing to do. We've stripped much of our land of forest, drained our wetlands, over-engineered our rivers and eliminated many species that once lived here. These are all actions we now condemn in other countries so it's our moral duty to put these things right.
BECAUSE what's the alternative to rewilding? More dewilding? More species lost? More dismantling of the natural systems that keep us alive? An acceleration in climate change? More rural depopulation through lack of economic opportunity? How long can we carry on that road before we reach a dead end?
Our aim
Our aim is to inform and inspire fresh thinking that leads to Scotland becoming a world leader in ecosystem repair and restoration.
Who we are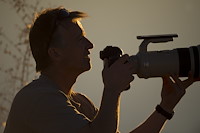 Peter Cairns: Project Founder and Photographer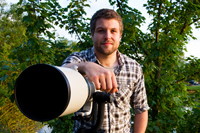 James Shooter: Cameraman and Aerial Photographer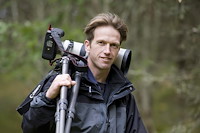 Mark Hamblin: Cameraman and Photographer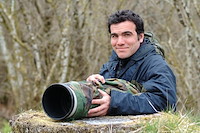 Philip Price: Contributing Photographer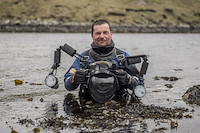 Richard Shucksmith: Contributing Photographer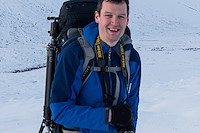 Guy Richardson: Contributing Photographer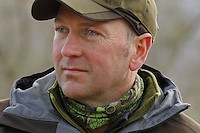 Neil McIntyre: Contributing Photographer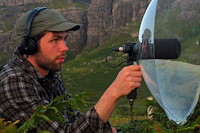 Pete Smith: Sound designer and recordist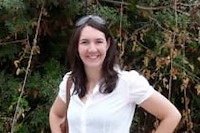 Emma Blyth: Project Marketing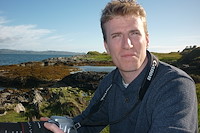 Gordon Eaglesham: Contributing writer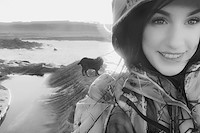 Amber King: Graphic Designer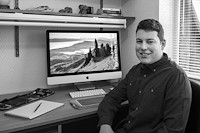 Matthew Lissimore: Wildlife Artist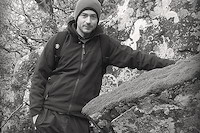 Phil Mumby: Wildlife Artist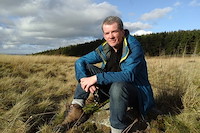 Richard Bunting: Communications/press advisor